How we can help
Control 1 Communications provides uplink/ downlink services for all types of special events throughout the southeastern US.
IP services
Reliable internet connectivity is a requirement for any special event. Producing an event to be delivered via web stream? We can provide dedicated bandwidth. Need to bundle a traditional satellite backhaul along with IP connectivity for the production? Gotcha covered. Need IP infrastructure for a music festival, food festival, etc? We can connect your event management, merchandising and food vendors, artists, and VIPs with managed, dedicated bandwidth internet connectivity. Need it on short notice? Oh, that's our specialty!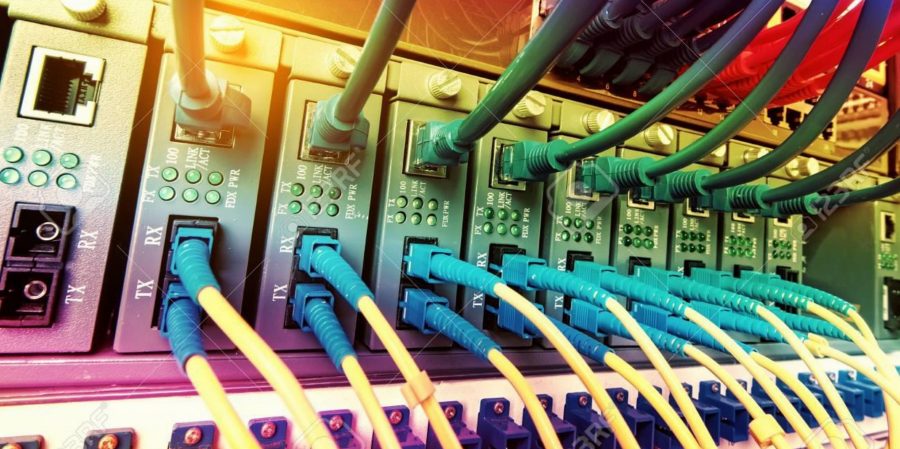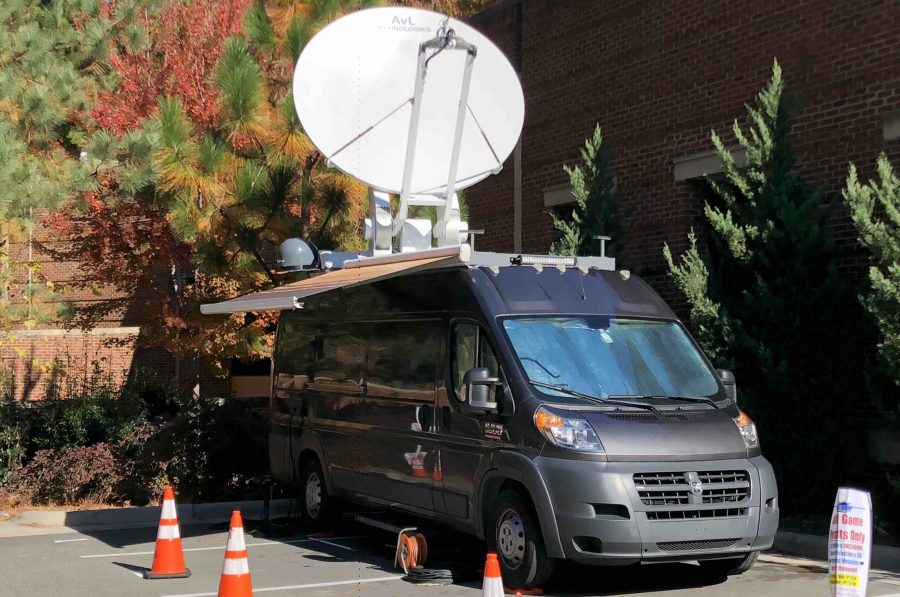 Satellite backhauls
Control 1 provides backhaul services for all the major television networks. Our Ku van is fully redundant, and wields a full-sized 2.4 meter antenna for the best performance. We provide single stream and muxed services with up to 8 streams on a single satellite transponder. We're well versed in At-Home style productions wherein the cameras are all sent to your network's control room and switched remotely. And no one else takes less space in the production compound than we do.
News
Based near Charlotte, NC Control 1 is able to respond quickly to news events in the Carolinas and surrounding states. The vehicle fits within a single parking space, yet with it's full-sized antenna offers the same performance as any of the huge satellite trucks. Our custom built uplink van is the ONLY vehicle that carries a 2.4 meter full sized antenna and is UNDER 10,000lbs. What does that mean? It means we're not subject to DOT commercial vehicle regulations, allowing us to respond quicker and without DOT hours-of-service restrictions. We roll as a 4 path truck. Additional paths (up to 8) are available as a muxed (MCPC) feed. We carry plenty of fiber, IFB, PL, and other support gear to guarantee your news event will come off without any hitches.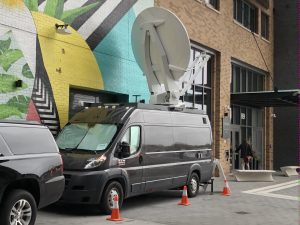 Satellite Media tours
We love SMTs! They've been a staple of our business for years and we do a lot of them. Our van was designed with SMTs in mind. With seating for 4, a video switcher, B roll playout, and hard drive based archive recording devices, we're ready to go. Phoners, radio hits, live to tape, and same-day FTPs; we're experienced and can handle them. Also, our van is discrete. SMTs start early, and are often in noise-sensitive areas like residential neighborhoods. Our vehicle is gasoline powered; no loud diesel truck rattling in at 4am. More than once we've had the neighbors comment they didn't know there was any production happening until after the sun came up!